นาฬิกาไม่เจาะผนัง ติดตั้งง่ายแค่ลอกกาวแล้วติด มาพร้อม Pattern ช่วยในการติดตั้ง
Wall Clock installation on any surface just peel & stick on the wall and paper pattern help for installation
---
WHERE WE SALE ? avaiable at
International On-line Marketplace
Thailand On-line Marketplace BY On-Time
Department Store ห้างสรรพสินค้า Shop
THAILAND SHOP
Loft Shop
Mega Bangna / Siam discovery / Paradize park
Home pro
Mega Bangna / Pracha chuen / Radchapurk / Zeer Rangsit / Rangsit Klong 4 / Fashion Island / Suksuwat
Aubon / Audorn / Burirum / Leoy / Chonburi / Phuket
ZeenZone Shop : Central Department store
Zen / Rama 3 / Ladprao / Chang Wattana / Bangna / Silom / Pinklao / Salaya /
Festival Hadyai / Phuket / Westgate
Be Trend shop : The Mall Department store
Emprorium / Paragon
Index living mall
Rama2 / Rungsit / Akekamai / Bangna / The walk Ratchaphuk / The walk Kaset Navamin
Pattaya / Chon Buri / Huahin /Phuket / Changmai /Audon / Rayong / Nakornphathum / Mahachai
B2S Shop : Central Department store
Lad prao / Bangrak / Central World / Pattaya / Khon kaen
---
When a designer wants a wall clock but nothing out there seems interesting enough, a new kind of clock is born. Traditional wall clocks, though doing the job of time-telling, are often hard to install and not clearly visible. The idea of "On-time Wall Clock" was conceived guided by ease, simplicity and great aesthetics. It's "Smart Installation", without the need to drill or use screws on the wall. It's "Clear Visibility" as the On-Time Wall Clock can be placed and stands out on any type of surface whether it be glass, steel, marble, wallpaper, or any dry flat wall. It's "Simple Aesthetics" that add a touch of design to any space.

INTRODUCE TO ON-TIME WALL CLOCK
On-Time wall clock / Brand Since 2007 / Awarded 2010 / Development to Present The pioneer concept of our product "ON-TIME CLOCK" First Concept is smart installation, everyone can do it by themselves. We no need drilling or screw on the wall. This has been creative design by
Mr.PANURAT SAENGTHEAN, since 2007. Our product easy installation on any surface such as glass, steel, tiles, marble, wallpapers, dry wall etc.
On-Time CLOCK FOR YOUR HOUSE
Behind this creative time-teller is Panurat Sangthean. He started his design career as a mobile phone designer who has a strong passion for simple yet functional designs. The On-Time Wall Clock was born in 2007 and since then, this time-teller has grown in its popularity and can be spotted in many beautiful spaces and beautiful homes around the world. Time has never been so cool.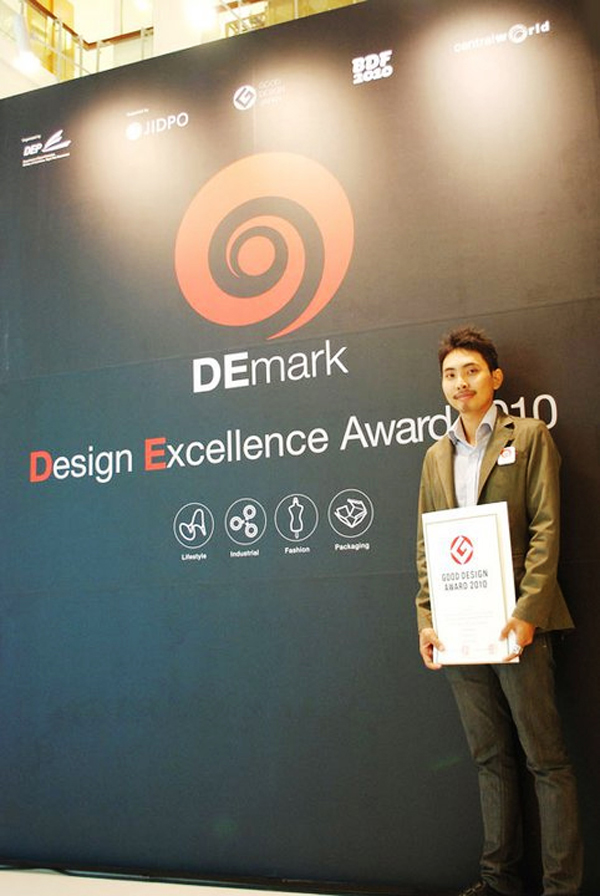 Thailand Activeties Hilight 2015 / Time 1.25 minute
---
New Story Update at

www.facebook.com/ontimewallclockth